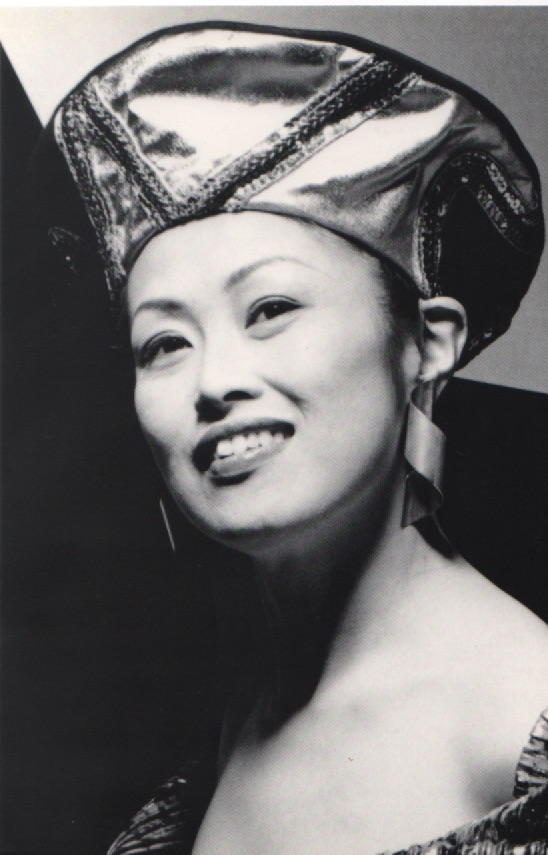 Keiko is a reputed Jazz Pianist from Japan and have already played piano in a program of NHK TV (semi Gov. TV network) when she was only 5 years old.
Under Maestro Kazuko Yasukawa ,she Has learnt classical piano for 15 years in Tokyo. She learnt at Italy( Siena Academia Musicale ,1973) for vocal and Harry Field Academy, USA,1976,for Jazz piano.
After graduation of Toho Musical Academy (same school from which world known conductor, Seiji Ozawa graduated) ,She started her varied piano world tour ,especially Jazz piano/singing performances as follows;
Recent major activities, award.
2003: North Star Medal, from Royal Swedish Academy
2005: Swedish pavilion concert
2007: Album 「A La Ebisu」「Not Alone」ジャズオーディオ賞 
2008- 2015 Tokyo, Suntory Hall Concerts
Egypt, Latvia, Sweden, Finland, China, totally 30 countries' Jazz concerts.
Jazz Festivals
USA:Swedish Church, St, peter's Church Sunday Jazz Concert
Italy:woma jazz, Padova Jazz festival, Trino Jazz, Parelmo jazz festival.
Latvia:Spring Jazz Festival (1098-2014)
Finland:Jazz Dalsbruk Jazz festival
Sweden:Swing Jazz festival, Helsingborg Jazz and Blues festival, Linkoping Jazz and Blues festival
Japan:Morioka Jazz festival, Shikoku, Jazz street
Blugaria:Bansko Jazz Feztival(2009,2010)
Russia:Duke Ellington 100, cerebration concert(Capella Hall)
poland:Kazimiedolny(teather hall)
Egypt:Keiko and Hakan concert, Embassy of Japan, Embassy of Greece
Serbia:japan day and Concert
Germany:Japan day and Concert
England:Japancurture day(Keikoborjeson Trio)
Greece:Axia International Festival Concert(2011,2012,2015)
Kyrgyz:Spring Jazzfestival
philippines:Maharo school Charity Concert(2007,2008,2009)
Indonesia:Japan society concert
Hong Kong:Embassy of Japan concert
Recent major concerts
Lithuania:Alytus city Hall concert(2012,2013)
China:Amoi univercity Hall, Amoi Central Music Hall
Japan:Suntry Hall(11 th cerebration concert)
Open Gate (Amanita busarama)
母の命(国連 母の日を記念して) Mother
Rotary Act:Sweden, Japan(kita kyu-shu),etc… Latvia, Servia, Germany, Maleysia, Phillipine, USA
Embassy Act:Egypt, Sweden, Hongkong, Latvia, Greece, etc
She also teaches at China, Latvia and other countries
And also Keiko Foundation assists young musicians in Latvia, Slovenia.